Links
Next content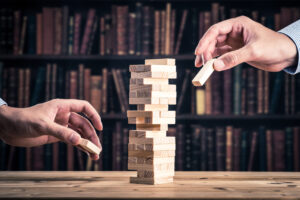 This insightful book discusses the interaction of sector-specific regulation and competition policy. In particular, it identifies emerging trends and reflects on the nature of network regulation in the energy and telecom industries. Expert contributors...
Effective enforcement in abuse cases requires, among others, effective sanctions and/or remedies and commitments.
The topic is very timely, as competition agencies have focused a great deal of their attention on investigating abuses of dominance in specific sectors, in particular in the pharmaceutical, big tech and energy sectors. Actions taken against big tech companies have sparked an intense debate about the relative efficacy of antitrust remedies. Moreover, there has been an increase in the number of authorities with the powers to accept commitments or impose remedies in abuse of dominance cases. Even though competition agencies worldwide impose each year many remedies in a variety of sectors, the design of remedies that would be adequate, effective, and proportionate remains both highly challenging and disputed.
The complex task of designing and enforcing appropriate remedies or commitments can become even more demanding for young or less experienced competition authorities, which may face additional institutional constraints, such as insufficient financial or human resources, lack of expertise, lack of widespread awareness about and acceptance of the benefits of competition law and policy. This paper discusses the types of remedies and commitments that can be imposed or accepted. It takes an in-depth look at the rules and principles for deciding whether to resolve the case through remedies or voluntary commitments; the rules and principles for deciding whether to impose or accept behavioural or structural remedies or commitments; the necessity and ways to ensure compliance with remedies and commitments; and the ex-post evaluation of adopted solutions. It concludes with a summary of main takeaways that could guide competition agencies when designing remedies and commitments in abuse of dominance cases.
This note was written by Dr. Anna Renata Pisarkiewicz (Research Fellow, Centre for a Digital Society) working as a consultant for the OECD Competition Division.