Links
Next content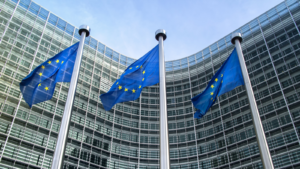 In a blog post published on Kluwer Patent Law Blog, Research Associate Niccolò Galli shares preliminary considerations on the Regulation on Standard Essential Patents recently proposed by the European Commission. On 27 April, about...
This edited book includes original essays by prominent researchers and practitioners in the field of postal and delivery economics, originally presented at the 30th Conference on Postal and Delivery Economics held in Rimini, Italy, May 25–27, 2022.
The central foci of the book are the role of digital platforms in the postal sector and the impact of vertically integrated firms in delivery markets.
Other important topics include the regulation of parcels and their environmental footprint, in light of the innovations affecting the so-called last mile, and the effects of the COVID-19 pandemic on the postal sector, on both the global and local levels.
Chapters also discuss traditional topics for postal and delivery sectors, including postal costs, the funding of Universal Service Obligation (USO) and the related role of Universal Service Providers.
This book is a useful tool not only for graduate students and professors interested in postal and regulatory economics but also for postal administrations, consulting firms, and federal government departments.