Next content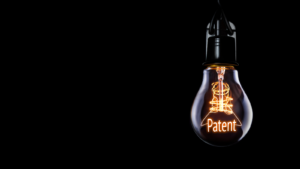 Patent pools collect patents from multiple patentees and license them out as a package. They offer one-stop-shop licensing efficiencies, reduce transaction costs, and increase the predictability of the licensing environment for the benefit of...
A special issue published by Telecommunications Policy to explore the opportunities and challenges raised by the implementation of 5G for policy makers.
Background
5G development, implementation and disruptiveness continue to gather attention and foster debate among policymakers and researchers. 5G will provide the basis for digitization in many areas of our lives and will influence a broad spectrum of sectors. The full realisation of the Internet of Things (IoT), often called the next Industrial Revolution, relies on 5G development. A current estimate foresees that there will be up to 26 billion connected devices by 2026 (Ericsson, 2021). The global economic impact of 5G is expected to be enormous: up to €2.0 trillion in sales growth and 20 million jobs across all sectors of the economy between 2021-2025 (Accenture, 2021).
Recognising the importance of understanding the many nuances and implications of 5G technologies, Telecommunications Policy publishes a new special issue on 'Innovation in 5G technology: leadership, competition and policy issues' (2022). Contributions to the special issue provide insights into the opportunities and challenges raised by the implementation of 5G across sectors and explore potential implications for policy.
Contributions to the Special Issue
Innovation in 5G technology: leadership, competition, and policy issues. Pier Luigi Parcu, Maria Alessandra Rossi and Timothy J. Brennan
Ubiquitous technologies and 5G development. Who is leading the race? Pier Luigi Parcu, Niccolò Innocenti, and Chiara Carrozza
Development of 5G – Identifying organizations active in publishing, patenting, and standardization. Magnus Buggenhagen and Knut Blind
The rise of 5G technologies and systems: a quantitative analysis of knowledge production. Sandro Mendonça, Bruno Damásio, Luciano Charlita de Freitas, Luís Oliveira, Marcin Cichy, and Antonio Nicita
Analysing the C-Band spectrum auctions for 5G in Europe: Achieving efficiency and fair decisions in radio spectrum management. Agnieszka Kuś and Maria Massaro
Internet of things and the economics of 5G-based local industrial networks. Günter Knieps and Johannes M. Bauer
Patent pools in 5G: The principles for facilitating pool licensing. Igor Nikolic and Niccolò Galli
Regulation and innovation in 5G markets. Johannes M. Bauer and Erik Bohlin
The advent of 5G and the non-discrimination principle. Maria Alessandra Rossi
More on Innovation & IP
To learn more about our research on intellectual property and innovation, discover our project on Innovation and Intellectual Property in the Digital Age.