Links
Next content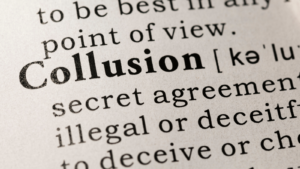 One of the experts within the European Commission's Standard Essential Patents (SEP) Expert Group proposed the formation of licensing negotiation groups (LNGs) by implementers to collectively negotiate with SEP owners and patent pools. Accordingly,...
This insightful book assesses emerging trends in the role of economic analysis in EU competition policy, exploring how it has substantially increased in terms of both theories and methods.
Expert contributors examine the jurisprudence of the EU Court of Justice, which has become more supportive of effect-based analysis in EU competition policy. Chapters consider key topics including the role of economic analysis in relation to defining the relevant market, the challenges of competition policy enforcement in the telecom and digital markets, and economic methods to estimate damages in cases of private enforcement of EU competition law. The book also discusses the challenges faced by judges in reviewing the economic evidence relied on by competition agencies in their decisions and how these may be overcome.
Providing a comparative analysis of EU competition policy at both the EU and national levels, this book will be a valuable resource for scholars and students of EU competition policy. It will also be beneficial for practitioners specialising in competition law and economics.
Contributors
Henk Jaap Albers, Roberto Alimonti, Marco Botta, Timothy Brennan, Ginevra Bruzzone, Pietro Crocioni, Philipp C. Heller, Giorgio Monti, Bertram Neurohr, Frank P. Maier-Rigaud, Pier Lugi Parcu, Rosa Perna, Helen Ralston, Viktoria H.S.E. Robertson, Maria Alessandra Rossi