Next content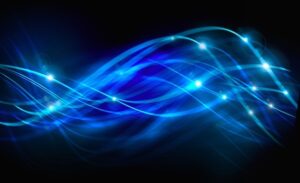 Since the publication of the Digital Single Market (DSM) Strategy in May 2015, the European Commission has put forward a number of legislative initiatives in order to foster the cross-border provision of communications and...
The Robert Schuman Centre for Advanced Studies is pleased to announce the third Florence Competition Programme (FCP) Annual Conference, Competition Law and Standard Essential Patents; Testing the Limits of Extra-territorial Enforcement, which will take place at the European University Institute (EUI) campus in Florence on 12 October 2018.
The conference aims to gather academics, practitioners, officials from National Competition Authorities (NCAs) and representatives of the industry in order to discuss the challenges linked to the extra-territorial enforcement of competition law vis a vis abuses of Standard Essential Patents (SEPs).
The enforcement of competition law vis a vis SEPs has been a hot topic in NCAs' agenda during the past years. Although there is general consensus on the types of anti-competitive conducts linked to SEPs, a number of questions remain open in relation to the enforcement of competition law. The Conference will focus in particular on three inter-related issues.
The first question is about under what conditions the royalty rate requested by the SEP owner to license the patent can indeed be considered "fair" and "reasonable" and negotiated with potential licensees in accordance with "non-discriminatory terms". In Europe, a number of German courts have recently faced this question in applying to concrete cases the negotiation steps identified by the CJEU in Huawei. Similarly, in its recent ruling in Unwired Planet, the High Court of England and Wales provided important guidelines on the application of the FRAND criteria to a concrete case.
A second important question discussed in the context of the second panel of the FCP Annual Conference concerns the limits of extra-territorial enforcement of competition law vis a vis abuses of SEPs. The latter is an issue of growing relevance in view of the global dimension of SEPs. For instance, the corrective measures recently imposed by Korea Free Trade Commission (KFTC) on Qualcomm have a global scope of application. The question is whether and to what extent NCAs and national courts can impose competition law remedies that go beyond the geographic boundaries of their jurisdiction and how effectively they can monitor their application.
The last issue to be discussed in the context of the final conference round-table concerns the role of Standard Setting Organisations (SSOs) in preventing competition law infringements by SEP owners. In particular, the Communication published by the EU Commission on SEPs in November 2017 calls for SSOs to have a more active role in this area, in order to avoid judicial disputes between the parties. In particular, every SSO should establish an updated database including a detailed list of SEPs applicable to each industry standard. Secondly, the SEP declaration should be sufficiently detailed to clarify the exact scope of application of the patent vis-à-vis the standard. Finally, SEPs should be subject to reliable scrutiny of their essentiality for a standard. The Communication is a soft law instrument; the question is whether any further legislative action will follow the Communication, and secondly whether SSOs will comply with the recommendations included in the Communication.
UPDATE: SEE THE PRESENTATIONS AND PHOTOS OF THE ANNUAL CONFERENCE HERE
Research Fellow of FCP Marco Botta has been involved in the organisation of ENTraNCE for Judges since 2011. He is currently Visiting Researcher at the Max Planck Institute for Competition and Innovation in Munich (Germany). Secondly, he is External Lecturer at the Law Faculty of the University of Vienna (Austria), where he previously worked as Assistant Professor during the past five years. Finally, Dr. Botta regularly cooperates as external legal consultant for the legal database Caselex as well as for Spark Legal Network.
In March 2010, Dr. Botta defended his doctoral thesis in the Law Department of the EUI, which was later published as a monograph by Kluwer Law International. In addition, Dr. Botta holds a bachelor degree in International and Diplomatic Sciences from the University of Turin (Italy) and LL.M. in European Business Law from the Law Faculty of Leiden University (the Netherlands).
Dr. Botta is author of several publications in peer-reviewed legal journals. His research focusses on EU competition and State aid law
Jorge L. Contreras is a Professor of Law at the University of Utah (Salt Lake City, USA).  Before entering academia, Professor Contreras was a partner at the international law firm Wilmer Cutler Pickering Hale and Dorr LLP, where he practiced transactional and IP law in Boston, London and Washington DC.  His research focuses, among other things, on the development of technical standards and the use, dissemination and ownership of scientific data generated. He is the author of more than 100 scholarly articles and chapters which have appeared in scientific, legal and policy journals including Science, Nature, Georgetown Law Journal, Harvard Journal of Law and Technology, Antitrust Law Journal and Telecommunications Policy.  He is the editor of five books relating to technology law and technical standards, including the Cambridge Handbook of Technical Standardisation Law, 2 vols. (2017, 2019 forthcoming).  He has been quoted in the NY Times, Wall Street Journal, Economist, Washington Post, Korea Times, has been a guest on NPR, BBC and various televised broadcasts, and his work has been cited by the U.S. Federal Trade Commission, European Commission and courts in the U.S. and Europe.  He currently serves as Co-Chair of the Interdisciplinary Division of the American Bar Association's Section of Science & Technology Law, and as a member of the National Institutes of Health (NIH) Council of Councils and the IPR Policy Committee of the American National Standards Institute (ANSI).  He has previously served as Co-Chair of the National Conference of Lawyers and Scientists, and as a member of the National Academy of Sciences (NAS) Committee on IP Management in Standard-Setting Processes.  He is an honours graduate of Harvard Law School (JD) and Rice University (BSEE, BA).
Mathew Heim advises senior corporate executives and outside counsel in managing legal, regulatory or political risks and crises.Most recently Mathew was Vice President and Counsel for Government Affairs at a US Fortune 500 technology company. In this capacity he was responsible for promoting and protecting the company's interest in Europe. For nearly a decade Mathew was engaged in the interplay between intellectual property rights, industrial policy regulation and competition law. He was also involved in advising the company on significant international regulatory challenges outside of Europe, including the political, policy and communications aspects of mergers and acquisitions, antitrust investigations and litigation.
Prior to that, Mathew represented commercial interests during some of the most high-profile European anti-trust and merger cases. Mathew also provides public affairs and communications advice in the context of litigation before national and European courts.
Hein is a Partner in our Competition and EU practice and an active member of Bird & Bird's market-leading Tech & Comms and Media, Entertainment & Sports sector groups. He divides his time between Brussels and The Hague.His competition practice encompasses EU and Dutch competition law (including cartel, abuse of dominance, merger control and state aid proceedings), telecommunications, media & technology (TMT) regulation and EU trade defence law. He has been guiding clients through complex and high profile EU and multi-jurisdictional merger control proceedings and cartel investigations, assisting companies in dawn raids, conducting antitrust audits and establishing compliance programmes, and representing companies in state aid proceedings (in particular in relation to the communications, media and IT sectors) as well as EU trade defence procedures.
Having specialised in the Tech & Comms and Media sectors for nearly 20 years, Hein has broad experience in applying the competition rules in a Tech & Comms and Media context and is an expert in sector-specific regulation. His clients include Deutsche Telekom AG, Ahlstrom-Munksjö, connected car company Cubic Telecom, Shire Baxalta, Volker Wessels, Ingelheim-Boehringer and the largest Belgian communications company Proximus, amongst many others
Hein is a guest lecturer at Leuven University for Post-Graduate Studies in the ICT, IP and Media Law programme and at the Advanced Competition Law Course at Tilburg University in the Netherlands. He is also a member of the ENTraNCE Advisory Council at the European University Institute in Florence, Italy.
Hein holds degrees in Dutch and International Law from the University of Amsterdam. He also spent 6 months at the University of Bologna, Italy, within the framework of the European Union's Erasmus exchange programme and holds a Masters' degree in International and Comparative Law from the Free University of Brussels. He was admitted to the Amsterdam bar in 1997 and the Brussels bar in 2003.
Hein speaks Dutch, English, French, Italian and German.
Marco Lo Bue is a qualified lawyer admitted to the bar in Italy and a Member of the Rechtsanwaltskammer für den Oberlandesgerichtsbezirk München (EuRAG). He focuses on intellectual property and competition law and assists companies active in several industries including information technology, telecom, automotive, pharmaceutical and medical devices as well as energy, fashion, eyewear and financial services.From 2012 to 2016 he worked at the Italian Competition Authority, where he served as a legal advisor to a Commissioner, as a case handler at the Food, Pharmaceutical and Transport Directorate and as a member of the IP Working Group.
He has an LL.M. in intellectual property from the Munich Intellectual Property Law Center, Germany, and a PhD in European Union Law from the University of Palermo, Italy. He is author of several research papers published on major law journals.
Guillaume Loriot is the Director responsible for Directorate C, dealing with antitrust, mergers and state aid in digital, telecoms and media cases, at DG Competition.Prior to his appointment in 2014, Guillaume Loriot was the Deputy Head of Cabinet of Vice President Joaquin Almunia, EU Commissioner for Competition Policy, between 2010 and 2014, and was specifically responsible for Antitrust and Merger control, as well as for EU Legislation on Antitrust Damages Actions. He was previously Head of Unit 02 – Antitrust and Merger Coordination – at DG Competition.
Before joining the European Commission in 2002, Guillaume Loriot qualified as an avocat (Paris Bar) and worked with a Brussels' Law firm specialised in EC competition law until 1997. He then completed five years of service as a referendaire with the EU General Court.
Guillaume Loriot obtained his law degree at the University of Paris II (1990). He is also a graduate of University College London (LLM, 1991) and of the College of Europe (Bruges, 1992).
Enzo is responsible for the EU and Competition law practice at Portolano Cavallo. Over his fifteen year career, Enzo has assisted national and multinational companies in some of the most complex antitrust cases on matters of merger control, anti-competitive agreements, abuse of dominance, State aids and private antitrust litigation, acting for the clients before the Commission, the AGCM and EU and national courts. in He has broad experience in advising on vertical agreements and selective distribution, having set up selective systems for leading fashion houses and luxury firms, and on competition and regulatory matters in the digital, media and technology industry. Before joining Portolano Cavallo at the end of 2016, Enzo worked with premiere national and international law firms in Brussels and Milan. He regularly speaks at international conferences and authors articles and publications on the most important national and international sectoral magazines and legal journals in the field of competition law. Enzo is ranked by Legal 500 as one of the leading lawyers in the field of EU and competition law in Italy; clients report that "Enzo is extremely competent but also pragmatic and down to hearth".
Giorgio Monti joined the EUI in 2010, where he holds the Chair in Competition Law, and is presently Head of Department. He writes on all aspects of competition law, with a particular interest in the aims pursued by antitrust enforcement; his book EC Competition Law (2007, second edition in preparation) places antitrust enforcement in its economic, institutional and policy context to explain how the law evolves. He has taught competition law at all levels, from undergraduates to industry professionals and also to judges and civil servants. He is a non-governmental adviser to the International Competition Network, and member of the editorial board for Concorrenza e Mercato.
Despina Pachnou is a competition expert at the OECD, where she manages the work of the OECD Competition Committee Working Party on International Co-operation and Enforcement. Despina conducts reviews and capacity building in competition and procurement. The reviews cover legal, institutional and operational procurement reforms and mechanisms for the professionalisation of procurement and competition authorities' workforce.Before joining the OECD, she worked as a lawyer in public procurement and corporate transactions, advising companies and public sector bodies in structuring and implementing large scale projects in Greece. Despina has advised the Greek Chapter of Transparency International on transparency and compliance in public contracts.
She holds a PhD in public procurement law from the University of Nottingham and a Master's degree in European Union law from the College of Europe in Bruges.
Pier Luigi Parcu is part-time Professor at the European University Institute (EUI) from 2010. He is currently Area Director of the FSR Communications & Media, Director of the Centre for Media Pluralism and Media Freedom and Director of the Florence Competition Programme in Law and Economics.
From 2004 he is the Chairman of a consultancy company specialised in antitrust and regulatory issues. From 2000 to 2003, he was CEO of the Independent System Operator running the Italian Electricity Grid (GRTN). From 1991 to 2000 he was the Director of Investigation at the Italian Competition Authority (AGCM) in charge of several regulated sectors. Previously, he served as Chief Economist at the Italian Security and Exchange Commission (CONSOB) and as Economist at the International Monetary Fund (IMF).
He holds a Ph.D. in Economics from the University of California at Los Angeles (UCLA). His research in the area of industrial organisation and law and economics focuses on the interaction between regulation and antitrust in shaping firms' behaviour. As regards research in the media and Internet areas, Professor Parcu's interests focus on the effects of ownership concentration and internal governance of the media enterprise on pluralism and freedom of expression and on the influence on offline business models of new economic developments related to online platforms, smart cities and artificial intelligence.
Urška Petrovčič is a Director at Criterion Economics, where her work focuses on antitrust and intellectual property. She holds a B.A. in law from the University of Ljubljana, a Master of Law and Economics from Erasmus University Rotterdam, and an LL.M. and a Ph.D. in law from the European University Institute. Her publications on the enforcement of standard essential patents (SEPs) include a book, Competition Law and Standard Essential Patents: A Transatlantic Perspective (Wolters Kluwer 2014), and articles in the Common Market Law Review and other journals. Since 2017, Dr. Petrovčič has acted as the European Commission's Non-Governmental Adviser for the Unilateral Conduct Working Group of the International Competition Network. She has been a visiting scholar at the University of California, Berkeley and the University of Oslo. She was chosen as the inaugural scholar of the American Bar Association's International Scholar-in-Residence Program, which enabled her to conduct research in cooperation with the Office of Policy Planning of the U.S. Federal Trade Commission on antitrust enforcement concerning SEPs. Dr. Petrovčič previously worked in the Brussels office of the law firm Skadden, Arps, Slate, Meagher & Flom LLP and was a stagaire at the Directorate-General for Competition of the European Commission.
Anne von Zukowski is Policy Officer in the European Commission's unit responsible for Intellectual Property and Fight Against Counterfeiting (DG GROW). She is a member of the SEPs team and advises in addition on patent law enforcement, as well as different international files. Prior to joining DG GROW, she worked in DG ENTR on SME support in the field of IP and competition files.
Practical information
The participation fee is 250€.
The conference fee can be waived for full time academics, officials from National Competition Authorities as well as representatives of firms sponsoring the FCP project.
Representatives of FCP Donors may be invited to speak at the event.
For further information on how to become a Donor of Florence Competition Programme please have a look  here.
How to reach us
Please keep in mind when booking your tickets that Florence is also well connected to Pisa and Bologna airports.
Bologna is 100 km away and it is served by high speed trains  – Trenitalia or Italo (30 minutes from Bologna central station to Florence main station of Santa Maria Novella). From the airport to Bologna train station about 30 minutes by bus.
A shuttle bus will be organized from Florence central station to the conference venue before and after the conference.
The conference will take place on 12 October 2018 from 9.30 to 17.30. An optional social programme will be organized after the conference.
The programme of the event and the online registration will be available in the coming months.