Links
Next content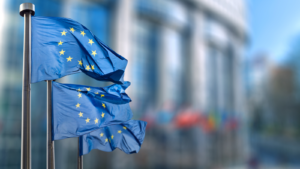 On April 27th, 2023, the European Commission released a proposal for a Regulation on Standard Essential Patents (SEPs Regulation) and encouraged public feedback. Following its reply to the call for evidence for an impact...
In this paper, authors Leonardo Mazzoni and Niccolò Innocenti challenge the assumption that increased entrepreneurship automatically leads to more innovation and growth. They argue that specific types of entrepreneurship are responsible for driving these phenomena.
In recent years, researchers have highlighted the importance of the factors external to the startups to explain the entrepreneurial dynamics. However, the majority of existing studies have examined the relationship between entrepreneurship and industrial structure at an overall level. This paper exploits the recent methodological advancement in measuring economic systems' sophistication and interconnectedness, exploring this link for different high-potential forms of entrepreneurship. The study utilises a panel dataset for Italy spanning the period from 2015 to 2019.
The results reveal a distinct pattern among the high-potential startups considered in the analysis. For innovative startups, both relatedness and complexity have a positive impact. Conversely, high-growth startups experience a negative effect, while pioneers show no significant effect. These findings underscore the importance for aspiring entrepreneurs to carefully analyze how external conditions can influence the process of identifying opportunities, depending on the specific type of high-potential startup.