Links
Next content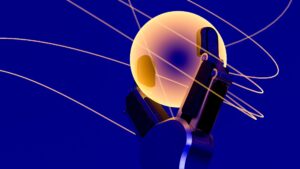 In a blog post published on The Digital Constitutionalist, our Research Associate Natalia Menéndez González contributes to the debate on the epistemic and ethical implications of unification in machine learning. The paper 'Should attention...
On April 27th, 2023, the European Commission released a proposal for a Regulation on Standard Essential Patents (SEPs Regulation) and encouraged public feedback.
Following its reply to the call for evidence for an impact assessment on standard-essential patents, the research team of the Centre for a Digital Society seized this opportunity to offer its comments and suggestions on the proposed Regulation.
In this Position Statement, we express reservations about adopting the current form of the proposed SEPs Regulation. Instead, we recommend providing guidance under Arts. 101 and 102 TFEU to clarify the proper approach to SEP licensing, ensuring compliance with EU competition law.
In the event that EU institutions choose to pursue immediate regulatory intervention, we offer substantial suggestions to enhance the existing proposal for the SEPs Regulation and mitigate potential adverse consequences.
Our constructive criticism seeks to fuel the debate in the legislative process regarding the optimal SEP licensing framework.
Related resources