Links
Next content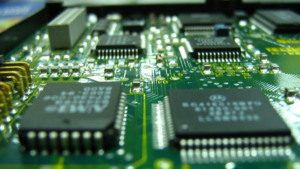 The article scrutinises patent prosecution practices in the ICT sector under Arts. 101 and 102 TFEU in light of the CJEU case law and economic arguments pointing to their anti- and pro-competitive effects. Although...
This insightful book discusses the interaction of sector-specific regulation and competition policy. In particular, it identifies emerging trends and reflects on the nature of network regulation in the energy and telecom industries.
Expert contributors examine the recent European Electronic Communications Code (EECC), as well the relevant regulatory framework in the electricity and pharmaceutical sectors. Chapters consider key topics, such as the recent antitrust investigations concerning the excessive price of off-patent drugs and the impact of digitalization on the future of network industries. The book also assesses several examples of the complex relationship between sector-specific regulation and competition policy; a relationship constantly swinging between complementarity and conflict.
Providing a comparative analysis of EU competition policy at both the EU and national levels, this timely book will be a valuable resource for scholars and students of EU competition policy. It will also be beneficial for practitioners, specialising in the regulation of the telecom, energy and pharmaceutical industries.
Contributors
Ilan Akker, Marco Botta, Martin Cave, Gonçalo Coelho, Margherita Colangelo, Pietro Crocioni, Giorgio Monti, Pier Lugi Parcu, Giovanni Pitruzzella, Maria Alessandra Rossi, Wolf Sauter, Adam Scott, Alice Setari, Mateo Silos Ribas, Mario Siragusa, Gera van Duijvenvoorde