Links
Next content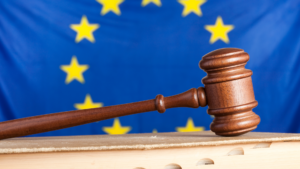 During the past decade, the use of private enforcement within competition law has gradually increased throughout Europe but major differences still exist among Member States. By harmonizing a number of procedural rules, the implementation...
Granting rebates to a customer or refusing to supply a competitor are examples of ordinary commercial practices, which become 'abusive' under Article 102 of the Treaty on the Functioning of the EU (TFEU) when carried out by 'dominant' firms. This topical book provides an up-to-date account of the emerging trends in the enforcement and interpretation of this provision at both the EU and national level.
Employing a range of case studies, this illuminating book adds a cross-country perspective to the growing debate surrounding the scope of application of Article 102 of the TFEU; a debate largely caused by its ambiguous wording. Besides analysing the case law of the EU Courts and EU Commission that determine what conduct falls in the 'abuse' box, a number of chapters examine the active contribution of national courts and competition authorities in the ongoing process of shaping the meaning of this legal provision.
Astute and discerning, this book will appeal to academics and researchers in the areas of EU competition law and policy. Its practical examples will also prove beneficial to practitioners and national competition authorities.