Next content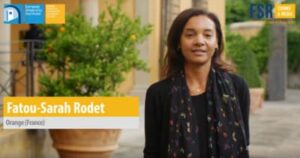 Last week the FSR C&M ran a compelling and successful third and final Block of the eighth edition of our Annual Training.
The European University Institute (EUI) and Bird & Bird LLP cordially invite you to join their Brussels Seminar 'EU competition law vs. sector regulation in shaping the Digital Single Market – Back to the Future?' on 28 June 2018. The event is jointly organised by the Florence Competition Programme (FCP), the Communications and Media Area of the Florence School of Regulation (FSR C&M) and Bird & Bird LLP. The seminar aims at gathering academics, practitioners, officials from national governments and EU institutions, as well as industry representatives, to discuss the role of EU competition policy and sector-specific regulation in shaping the Digital Single Market (DSM).
During the past decades, the interaction of competition policy and sector-specific regulation has been widely debated in the context of the liberalisation of network industries in Europe. In particular, key questions have been: (i) whether and what form of  regulation should be introduced and maintained in order to stimulate the entry of market entrants; and (ii) until what moment in time sector-specific rules should remain in force (the abolishment of which then 'merely' leads to the possible application of competition law). More than thirty years after the start of the liberalisation process, the debate on the interaction of competition policy and sector-specific regulation is 'back to the future' in the context of the DSM. Since the publication of the DSM Strategy in May 2015, the European Commission has put forward a number of legislative initiatives in order to foster the cross-border provision of communications and media services, e-commerce and the digital economy more generally. A topical question within the framework of these initiatives is the merit of the EU introducing sector-specific regulation to shape the DSM in the first place, rather than sanctioning anti-competitive behaviour allegedly jeopardising the DSM via the 'mere' application of EU competition law. The Brussels Seminar aims at contributing to this debate addressing this issue both generally and by looking at two case studies. These are: (i) concerns expressed by regulators surrounding geo-blocking; (ii) and the revision of the Commission Guidelines on Significant Market Power (SMP) in electronic communications.
Practical information
Participation in the event is free of charge.
Registration
Please register for the event here.
Representatives of FCP Donors may be invited to speak at the event. For further information on how to become a Donor of the Florence Competition Programme please have a look  here.
Programme 
Presentations
Giorgio Monti – The Geo-Blocking Regulation in Context 
Alexandre De Streel – Collective Dominance and SMP Guidelines
List of confirmed speakers