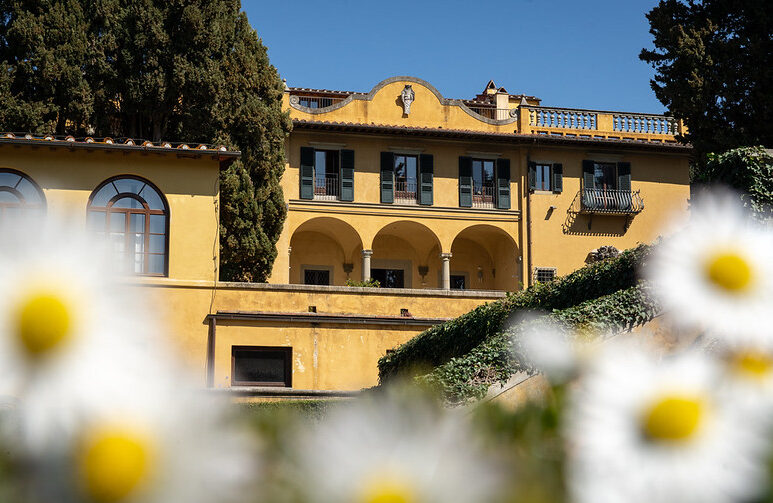 Competition and regulation
Florence Competition Autumn School
Home » Florence Competition Autumn School
Dates
16/10/2023 - 19/10/2023
Location
Hybrid - EUI campus and online
Registrations deadline
30/09/2023
The Florence Competition Autumn School is an advanced course focusing on recent developments in competition policy across Europe, the USA, and other parts of the world. With over 10 years of experience in organising residential and online executive courses on competition law and economics, as well as sector regulation, the Centre for a Digital Society stands at the forefront of delivering valuable insights and knowledge in this field.
Now in its third edition, this course follows an interdisciplinary approach, featuring renowned academics, practitioners, and representatives from competition agencies who are experts in both law and economics. In addition to traditional lectures, the Autumn School incorporates preliminary online activities and daily group exercises to enhance the learning experience. In addition to the course, participants may attend the Autumn Conference on "Fairness in the Digital Age" on 19-20 October, free of charge.
The course is specifically designed for mid-career professionals, including in-house counsels, lawyers, economists, competition authority officials, academics, advocacy officers, and specialized journalists, all of whom should have at least 5 to 10 years of working experience in the field. In addition to imparting advanced knowledge and skills, the School fosters networking opportunities among participants during both classroom sessions and social activities in Florence. These activities include a wine-tasting event featuring renowned wines from the Tuscan region.
The Florence Competition Autumn School will be held at the Badia Fiesolana, part of the EUI campus, a stunning 12th-century monastery located on the outskirts of Florence. The School offers a hybrid format, allowing participants to choose between the residential track (attending in person at the EUI campus) or the online track (participating via Zoom). Both options grant access to the e-learning platform, ensuring a comprehensive learning experience.
Course partner(s)
Concurrences

Concurrences is a knowledge partner for this course.

Participants will be granted free access to Concurrences+ during the training and up to one week after.

UNCTAD

UNCTAD awards three scholarships to officials from the least-developed countries. For more information, contact Ms Teresa Moreira at teresa.moreira@unctad.org
Any questions? Contact the Course Facilitator
Anna Ferrari

Project Assistant, Executive Education

Centre for a Digital Society
The Autumn School caters to mid-career professionals seeking to deepen their expertise and practical skills in the dynamic fields of competition law and economics. Participants will have the unique opportunity to tap into the vast knowledge and academic excellence of distinguished instructors, empowering them to stay at the forefront of their respective industries. The course is particularly beneficial for:
• Officials from National Competition Authorities, government agencies, and regulatory bodies.
• Associates and partners in law firms specializing in competition law.
• In-house counsels managing competition compliance matters.
• Economic consultants specializing in industrial economics.
• Competition scholars, including doctoral researchers, post-docs, and professors.
• Advocacy officers focused on competition policy and regulatory affairs.
• Specialised journalists reporting for legal information providers.
For professionals seeking to expand their international network of connections within the competitive policy landscape, the 'residential track' of the Autumn School provides an ideal setting amidst the captivating beauty of Florence.
• Enhance your comprehension of the framework and essence of EU competition regulations.
• Refine your analytical skills to effectively navigate competition law cases and overcome workplace challenges.
• Foster a comprehensive and interdisciplinary understanding of competitive dynamics and pertinent issues, enriching your contributions to your organization.
• Stay abreast of the most recent enforcement cases, regulatory advancements, and legislative updates.
• Exchange insights and expertise with fellow participants from diverse sectors and industries.
• Expand your professional network with like-minded individuals who share similar interests and possess complementary expertise.
Course director
Pier Luigi Parcu

Director

Centre for a Digital Society

Director

Centre for Media Pluralism and Media Freedom
Instructors
Marco Botta

Scientific Coordinator

Centre for a Digital Society

Or Brook

Associate Professor

University of Leeds

Claudio Calcagno

Founder and CEO

GMT Economics

Marco D'Ostuni

Partner

Cleary Gottlieb

Niccolò Galli

Research Associate

Centre for a Digital Society

Giorgio Monti

Advisor

Centre for a Digital Society

Pier Luigi Parcu

Director

Centre for a Digital Society

Director

Centre for Media Pluralism and Media Freedom

Anna Renata Pisarkiewicz

Research Fellow

Centre for a Digital Society

Viktoria H.S.E. Robertson

Professor

Vienna University of Economics and Business

Professor

University of Graz

Baptist Vleeshouwers

Counsel

Bird & Bird

Sabine Zigelski

Senior Case Manager

Bundeskartellamt
The Florence Competition Autumn School covers both substantive and procedural aspects of competition law and economics with both frontal lectures and practical group exercises. In particular, the School includes approximately three frontal lectures and one group exercise for each of the four training days (i.e., over 18 hours of classes in total). Every class lasts 75 minutes: 60 minutes of presentation by the speaker + 15 minutes of Q&A session, in order to incentivize the interaction between the instructor and the participants. During the 75 minutes of the daily group exercise, the residential participants will face mock dawn-raids, leniency applications and trials before the EU General Court.
At the end of the course, participants who have regularly attended the classes and completed the course evaluation survey will receive a 'Certificate of Attendance'. The Certificate will be delivered both to participants opting for the 'residential' and the 'online' track.
Certificate of attendance
The Certificates are released by the European University Institute, a leading post-graduate research centre, founded in 1972 by the Member States of the European Union.
Attendance to the Florence Competition Autumn Conference is not compulsory in order to obtain the Certificate of Attendance.
Continuing Professional Development
The course's final certificate is eligible to provide training credits for lawyers from Germany, Austria and Ireland.
In addition, the course is currently under review to award training credits for lawyers in Italy, Belgium and France.
Other countries
If you need assistance in liaising with your bar association for accreditation, please contact Anna Ferrari at anna.ferrari@eui.eu and she will assist with the process.
For both the residential and online track:
Regular fee: 1500 €
National Regulatory Authorities, National Competition Authorities, Full-time academics, as well as partners and donors of the Centre for a Digital Society: 1200 €
If you are a student or a researcher, please contact the course facilitator, Anna Ferrari at anna.ferrari@eui.eu for a discounted fee. Please note that a student/researcher certification must be provided.
We encourage prospective participants in the residential track to register as early as possible to start planning their travel to Florence well in advance.
Cancellation policy
Please note that the course fees will not be reimbursed in case of cancellation after the course start.
For more detailed information, you may check the programme of the previous edition of the Autumn School.
2022 Autumn School programme
Updated on: Mar 13, 2023
ENG (92.83 KB - pdf)
2021 Autumn School programme
ENG ( - )