Links
Next content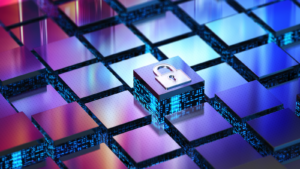 #GuestPost Artificial Intelligence is defining a new international order. Cyberspace is reshaping the geopolitical map and the global balance of power. Europe, coming late to the game, is struggling to achieve strategic sovereignty in...
In this article, published in the book 'Artificial Intelligence and Human Rights' edited by Alberto Quintavalla and Jeroen Temperman (Oxford University Press), Research Associate Natalia Menéndez González reflects on the interplay between the rights to privacy and data protection and facial recognition technology.
Abstract
Facial recognition technology (FRT) is a biometric data-driven technology with a great impact on fundamental rights. The development of artificial intelligence (AI)—more specifically deep learning (DL) techniques applied to computer vision—has taken FRT to another level in terms of accuracy and capabilities. The most obviously impacted rights, in the context of FRT as fuelled by facial images or biometric sensitive data, are privacy and data protection rights. Further, the fact that FRT is a contactless technology might cause difficulties in obtaining actual and free consent from data subjects. Not only FRT—but also its use, especially for mass surveillance purposes—affects other fundamental rights. This chapter, proposing an interpretation of the rights to privacy in general, and data protection in particular, as a corollary, an umbrella to other fundamental rights, will explore these additional impacts of FRT on human dignity, security, freedom of assembly and association, equality before the law and non-discrimination and the rights of the child. This chapter maps the global impact to demonstrate the actual reach of FRT's threat to fundamental rights.
About the book
The scope of Artificial Intelligence's (AI) hold on modern life is only just beginning to be fully understood. Academics, professionals, policymakers, and legislators are analysing the effects of AI in the legal realm, notably in human rights work. Artificial Intelligence technologies and modern human rights have lived parallel lives for the last sixty years, and they continue to evolve with one another as both fields take shape.
Human Rights and Artificial Intelligence explores the effects of AI on both the concept of human rights and on specific topics, including civil and political rights, privacy, non-discrimination, fair procedure, and asylum. Second- and third-generation human rights are also addressed. By mapping this relationship, the book clarifies the benefits and risks for human rights as new AI applications are designed and deployed.
Its granular perspective makes Human Rights and Artificial Intelligence a seminal text on the legal ramifications of machine learning. This expansive volume will be useful to academics and professionals navigating the complex relationship between AI and human rights.