Links
Next content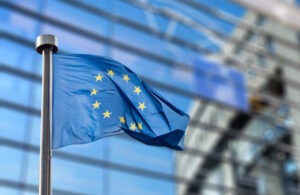 On 14th February 2022, the European Commission published a 'Call for evidence for an impact assessment' (Call for Evidence) and Public Consultation related to a new framework for standard essential patents (SEPs). The Florence...
A chapter published in Europe's Future Connected: Policies and Challenges for 5G and 6G Networks, edited by Erik Bohlin and Francesco Cappelletti. The chapter discusses the need for a strategic rethinking of the policies that promote 5G's deployment in Europe, which appears crucial in determining the future influence of 5G on the digital economy.
About the book
5G and 6G are excellent platforms from which to reconsider how Europe should organise its relationship with technology and such related notions as strategy, resilience, and autonomy. This is because the ubiquity in terms of both application and innovation that accompanies these new communication technologies represents a potential to strengthen the domestic market while at the same time revolutionise the way we communicate. Moreover, these complex technological processes are accompanied by growth in terms of research, development, new technologies and applications in various fields, from smart cities to medical instruments, from financial markets to autonomous driving. Europe cannot but be ready for the future.
This study, edited by Professor Erik Bohlin and Francesco Cappelletti, focuses on these and other essential aspects, such as the most appropriate policies and regulations in Europe, while at the same time offering a perspective on the world's significant pioneers in the deployment of this technology. This volume, a bridge between academia and policymakers, represents an important step for the European Liberal Forum towards this new way of thinking that considers policymaking as a tool to support our future. Being future-oriented means creating a virtuous link between technology and the individual. Embedding techno-politics in our societies is the way to make Europe ready for its digital future.