Links
Next content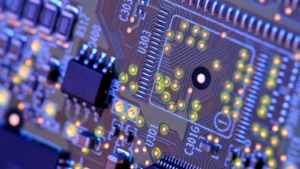 This paper analyses controversial patent licensing conditions in the Information Communication Technology (ICT) sector as "unfair trading conditions" under Art. 102(a) TFEU. It argues that the application of the Technology Transfer Block Exemption Regulation...
In response to concerns that inefficiencies in SEP licensing may have a negative systemic impact on the development of emerging 5G and IoT Markets, the European Commission (EC) convened an Expert Group on Licensing and Valuation of Standards Essential Patents (SEP Expert Group), resulting in a report including seventy-nine proposals aimed at improving the SEP licensing market.
A proposal formulated by an individual member of the SEP Expert Group regarding License Negotiation Groups (LNGs) has recently generated a renewed interest in the topic in the context of IoT, where a large increase in the amount of SEP licensing activity is predicted as connectivity becomes ubiquitous across most industries.
While LNGs have been previously promoted to solve the perceived problems of patent holdup (i.e. seller bargaining power), the authors' have instead proposed that LNGs should be used to solve the primary concern of patent holdout, which is facilitated by the collective action problem among similar situated IoT implementers.
Applying a bespoke set of legal, economic, and management principles and norms, the resulting LNG design seeks to significantly reduce transaction costs and the threat of patent holdout while at the same time curtailing potential antitrust risks, especially regarding SEP implementors in the long tail of new IoT markets.
The article is published in 5G and Beyond: Intellectual Property and Competition Policy in the Internet of Things (eds. Jonathan M. Barnett and Sean M. O'Connor (forthcoming)