Next content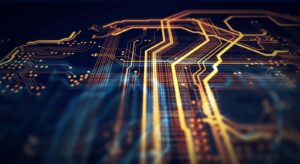 In March every year, the Florence School of Regulation Communications & Media (FSR C&M), Centre for Media Pluralism and Freedom (CMPF) and Florence Competition Programme (FCP) organise jointly the Annual Scientific Seminar on Media and the Digital Economy.  Click here for...
Since the publication of the Digital Single Market (DSM) Strategy in May 2015, the European Commission has put forward a number of legislative initiatives in order to foster the cross-border provision of communications and media services, e-commerce and the digital economy more generally.
The Workshop jointly held in Brussels on June 28th, 2018, by the Florence Competition Programme, the Florence School of Regulation Communications and Media and Bird & Bird LLP discussed the role of both competition policy and sector-specific regulation in shaping the DSM with a special focus on two case studies. As for geo-blocking, an overview of NRAs' concerns regarding the EC's regulatory efforts to enhance online shopping and cross-border trade through the use of competition law was provided. Furthermore, the event offered an opportunity to critically assess the most significant aspects regarding the revision of the European Commission's Significant Market Powers (SMP) Guidelines in the electronic communications sector.
The Policy Brief summarising the main views expressed during the debate is available here