Next content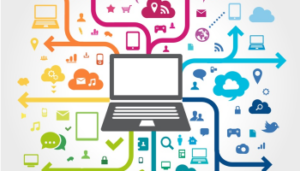 On Monday 3 April Professor Parcu will participate in a seminar in Rome organised by Assonime, focusing on "Electronic Communications: the future of the regulation and the needs of the market. M2M and new services" . More information here
The paper "E-Mobility Evolution in Italy: Between Technological Drivers and Game Changers," (Pieri, N., Baccelli, O., Galdi, R., and Grea, G.) will be presented at the 6th Florence Conference on Infrastructure Regulation (16 June 2017). 
ABSTRACT
The aim of this paper is to identify the evolution of "game changers" and to analyse the emerging drivers related to the diffusion of the electric mobility in Italy. Forecasts to 2020 and 2035 are performed and analyzed. The topic is dealt with broad, interdisciplinary perspective suitable for analyzes and evaluations of urban mobility issues with a central role in the social system. The use of private car has assumed supremacy since the mid '50s and it represents today the paramount feature and backbone of transport networks, although fuels have reached a high level of prices in the past decade. This is particularly true for Countries such as Italy, where private motorization rate has jumped to 60.8% (2013, ISTAT) from 50.1% in 1991 (u/1000ab). Hence this trend, both in freight and passenger transport, led to widespread and multi-fold wider economic and sustainability effects. At the same time, transport assumed pivotal roles in all economies, allowing the reach and spread of most of the economic activities and improve the overall quality of life of citizens. Transport grids and networks assumed relevance at all development economic levels and sectors, be them agricultural or tertiary, rural or urban. Mobility demand is growing worldwide with the incidence of transport costs on household expenditure featuring increasing relevance, which in Italy is equal to 11.9%, in line with the European average which was 12.8%. With regards to sustainability, the average level of CO2 emissions for cars sold in 2012 in Europe is 136 g/km while the European Commission White Book on Transport (2014) forecasts a level between 103 and 105 g/km by 2020 for internal combustion engine (ICE) cars. This reduction is mainly due to technological innovations for carbon and GHG reductions applicable to each singles ICE car. However, technologies and usage must go hand in hand for building a new concept of society based on sharing behaviours and environmentally friendly innovations. The overwhelming reality of the previous statements is envisaged in the urban mobility framework. As affirmed by Glaeser (2003), in the last two centuries cities experienced the passage from the concept of walking cities built to the 19th century metropolis. Merchants needed to be close to their much swifter goods, travelling by boat and train; long, parallel streets replaced winding cow paths as wealthy people moved to newer and less dense E-mobility evolution in Italy neighbourhoods. The subway and commuter rail moved people still further away from the downtown, furthermore implementing the distances and shaping the metropolitan concept, therefore, answering the needs of seamless integrated transport. The resulting mix of innovations to the urban transportation infrastructure played a key role in influencing changes in the spatial distribution of the population all over the world, boosting innovation in the automotive industry. Changes in perceived needs and innovative solutions for private transport influenced the automotive industry. The market development and diffused introduction of electric cars are due to several factors involving behavioural attitudes, demand, technological innovations and public policies for sustaining clean and environmental friendly mobility. Inductive aspects of the technological innovation will by 2020 and 2035 have the power to impose a real spark to the spread of electric-powered cars. This will be mostly driven by the reduction of the battery costs, the spread of charging infrastructure, the development of innovative mobility systems such as car sharing and ride sharing. However, public support for comprehensive multi-level and all-inclusive policies is needed for ensuring a wider spread of technology, demand and supply stimulation and for developing a new urban mobility framework in line with urban needs. This is in accordance with new approaches that can help to reach decarbonisation targets in the transport sector, but also to ensure greater economic and social efficiency.
ABOUT THE AUTHORS
Niccolò Pieri (31) is a Ph.D. candidate in Development economics and Local Systems at University of Trento, researcher at CERTeT of Luigi Bocconi University and the foundersecretary of REDMINT Social Enterprise, a not for profit research company for local development and sustainable mobility . He has been a consultant for European Union cofunded projects for the Institute for Pharmacological Research Mario Negri, a member of NEWOPERA Aisbl, a project finance and finance lecturer at the School of Higher Education of the Order of Chartered Accountants and Experts Accountants in Milan.