Next content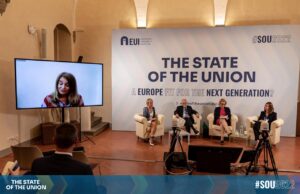 As major countries in the world continue to recognize the strategic importance of standards for key emerging technologies, technological leadership and tech sovereignty have become essential goals for the European Union, taking centre stage...
5G development, implementation and disruptiveness continue to gather attention and foster debate among policymakers and researchers.
5G will provide the basis for digitization in many areas of our lives and will influence a broad spectrum of sectors. The full realisation of the Internet of Things (IoT), often called the next Industrial Revolution, relies on 5G development. A current estimate foresees that there will be up to 26 billion connected devices by 2026 (Ericsson, 2021). The global economic impact of 5G is expected to be enormous: up to €2.0 trillion in sales growth and 20 million jobs across all sectors of the economy between 2021-2025 (Accenture, 2021). Recognising the importance of understanding the many nuances and implications of 5G technologies, Telecommunications Policy publishes a new special issue on 'Innovation in 5G technology: leadership, competition and policy issues' (2022). Contributions to the special issue provide insights on the opportunities and challenges raised by the implementation of 5G across sectors and explore potential implications for policy.
Contributions to the Special Issue
More on Innovation & IP